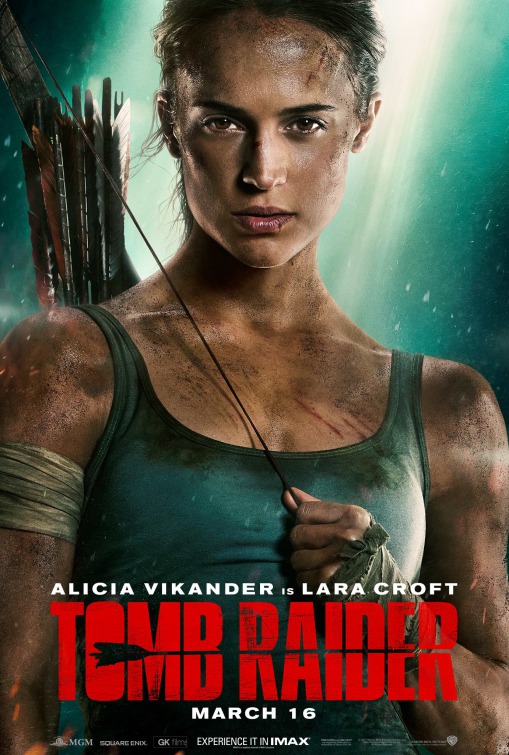 Video Games and movies tend to have a mix relationship. The transition from console to the silver screen can get  messy as more often than not it leads to adaptations that are either mediocre or just tedious. However that is not to say that every video game movie turns out to be unsuccessful. A cased point would be none other than Tomb Raider. The hit video game series made its cinematic debut in 2001 where it found some semblance of success. However, one sequel later, Tomb Raider quietly bowed out of the movie world as the series discontinued its celluloid adventure, that is until now. Lara Croft returns to the silver screen in a brand new adventure directed by Roar Uthaug. Rather than continuing from where it left off
Tomb Raider
is a reboot and based on the 2013 video game-which also was a reboot. Being a fan of the game, and never saying no to an adventure, I checked out the new Tomb Raider and found myself quite satisfied with the experience.
The story of
Tomb Raider
centers on Lara Croft (Alicia Vikander) who journeys to an uncharted island to find out what happened to her father (Dominic West). What she discovers is a group of mercenaries searching for the tomb of Himiko and the secrets within. When comparing it to the game's story the plot managed to true to the ideas of its source; although it did take many liberties but that was to be expected. Looking at it for what it was the story of
Tomb Raider
was an effective adventure. The origin concept  worked for the movie as it gave a clear understanding of who Lara Croft is and what kind of adventures she deals with. A surprising element to the plot was that it took its time to build up Lara's journey. Granted the pacing could be quick, particularly in the film's climax, but this still worked  to the movie's advantage by keeping things exciting. Along with a few surprises the plot of
Tomb Raider
was adventurous to say the least; and though it could be too straightforward it did not take away from the exciting execution of this adaptation.